28.01.2023
Chess Club at SJA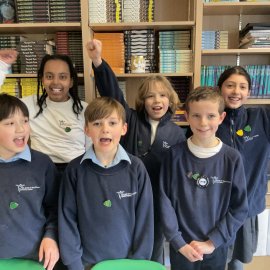 Chess Champions 
Congratulation to our new SJA Chess Champions this year. They will support the chess club's running every Thursday at lunchtime. They have also created short videos on why chess is a great sport and welcome all pupils to join our club in the Summer term once our school tournament is completed. 
SJA Chess Tournament 
Congratulations to the children who have qualified and successfully started the 2023 SJA Chess Tournament. The intra-school tournament is a fun and friendly introduction to competitive chess and a chance to crown this year's SJA Tournament Winner. Over the next term, 18 children will enjoy the thrill of competing against their school friends in a seven-round "swiss style" tournament while winning prizes and certificates and a chance to compete in the Delancey Megafinal in April and June 2023.