23.11.2022
The Garden Classroom and Eco Team
Members from The Garden Classroom came to our school to get us thinking about how to become more sustainable. The Sustainability Now day kicked off with a very entertaining and engaging assembly, the children became the jury and decided whether or not to send characters to jail for their crimes against planet earth. The children were excellent at understanding the concept of sustainability and learned a great song to remember the key concept: Sustainability is meeting our needs without hurting our planet. The facilitators then went into each classroom to deliver session with the classes.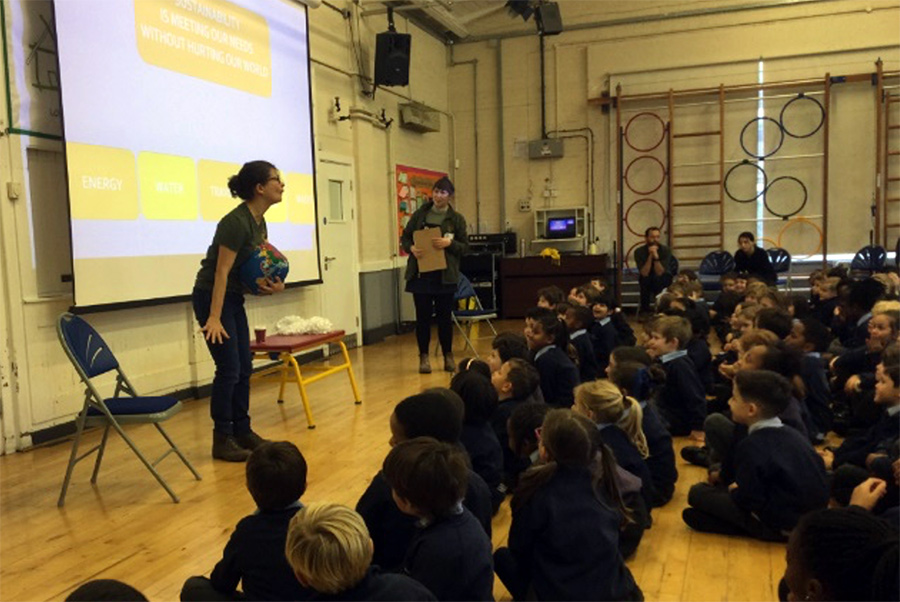 They were impressed by the children's knowledge of sustainability and loved that as a school we are composting and recycling. It was a fun day for all and both staff and children left thinking about little ways to change their lives to stop 'hurting' planet earth. The Garden Classroom will be working with the school's Eco-Team all year long to support us on our journey to be a more sustainable place, alongside 10 other Islington schools.
Please see the video below that Siri and the Garden Classroom team have created to document the children's first session at the garden classroom and mark the start of the Sustainability Champs programme.