02.03.2023
Spanish Across Key Stage 2
Our school follows the Primary Languages Network scheme of work. It is a live scheme which is continually updated and revised in order to meet with current curriculum standards. This scheme uses videos, power points, pod casts (spoken by native speakers), links to authentic literature, songs and games which enable pupils to communicate confidently and accurately in Spanish.
Here is a glimpse into some of the work our Key Stage 2 pupils have been doing in their Spanish lessons.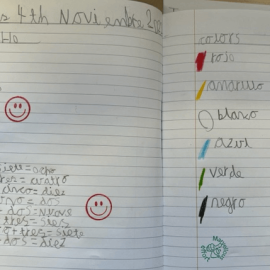 Year 3 are practising their numbers and colours. They were able to integrate a bit of maths sums too.
In Year 4, the pupils are busy learning the days of the week and the months of the year.
Years 5 & 6 are practising writing sentences after learning the Spanish names of some fruit and vegetables.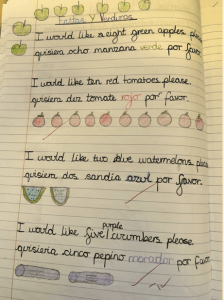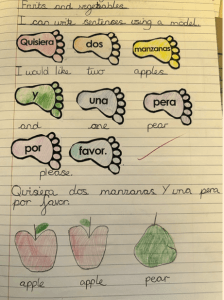 This is what some of the children thought about Spanish at SJA:
'I love learning how to communicate and understand people who speak Spanish because my family travels to Spanish speaking countries.'
'It is very useful to speak other languages'
'I like learning the differences between English and Spanish. For example, the 'h' is silent in Spanish.'
'The videos we watch can be helpful when learning how to pronounce new words.'