27.01.2023
English across the whole school
In November, we looked at English teaching across the whole school. It was fantastic to see how engaged the children were with their learning and how much they are developing their love of reading and writing.
One of the first things we noticed was how engaging the classrooms were. The new book corners are so inviting, and the children enjoy having such high-quality texts to read. Working walls are also used effectively to support the children's learning and celebrate their work. They are eye-catching but also valuable tools for children to use.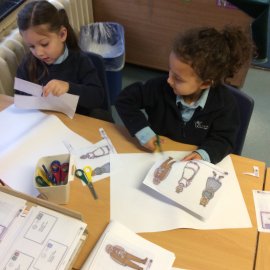 In Reception, the children were reading The Jolly Postman. Using story maps, they were able to retell the story accurately.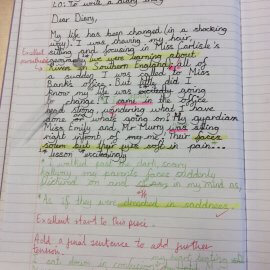 Year 2 were writing non-chronological reports on hibernating animals, which was linked to their key text, Winter Sleep by Sean Taylor and Alex Morss. They used the narrative to retrieve key facts about hedgehogs, bears and bees before writing in a formal style.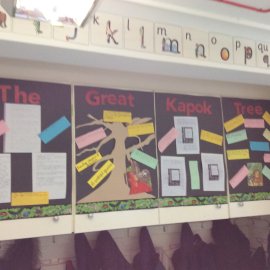 Year 5 were writing in role. Inspired by their book, Running on Empty by S E Durrant, the children explored what it would feel like to compete at the Olympic Games. This linked nicely with their geography work about the regeneration in Stratford around the 2012 Olympics Games.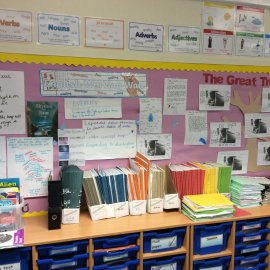 Year 6 were reading Journey to the River Sea by Eva Ibbotson. This text provided a great opportunity for some excellent diary writing.
The children also loved their phonics and reading teaching in Year 1, Year 3 and Year 4.
Seeing how much progress the children have made since the start of the year was terrific.
This is what some of the children thought about English at SJA:
"The best book we have read so far was A Mouse called Julian. I really loved that book."
"I like our poems, especially when we performed them."
"The best thing about English is that you can put yourself into someone else's shoes… You can really dive into the character's feelings"
"There is always a book for you."